Bộ Sách 4 Cuốn Volume Price Analysis Across The Markets
Bộ sách in màu 4 cuốn của Anna Coulling phân tích mối liên hệ giữa khối lượng giao dịch và giá trong giao dịch cổ phiếu, ngoại hối, tiền điện tử cryptocurrencies cùng hàng trăm ví dụ khác nhau.
Đặt in màu tại HoaXanh.

Mã sản phẩm: BO-205013
Tình trạng: 2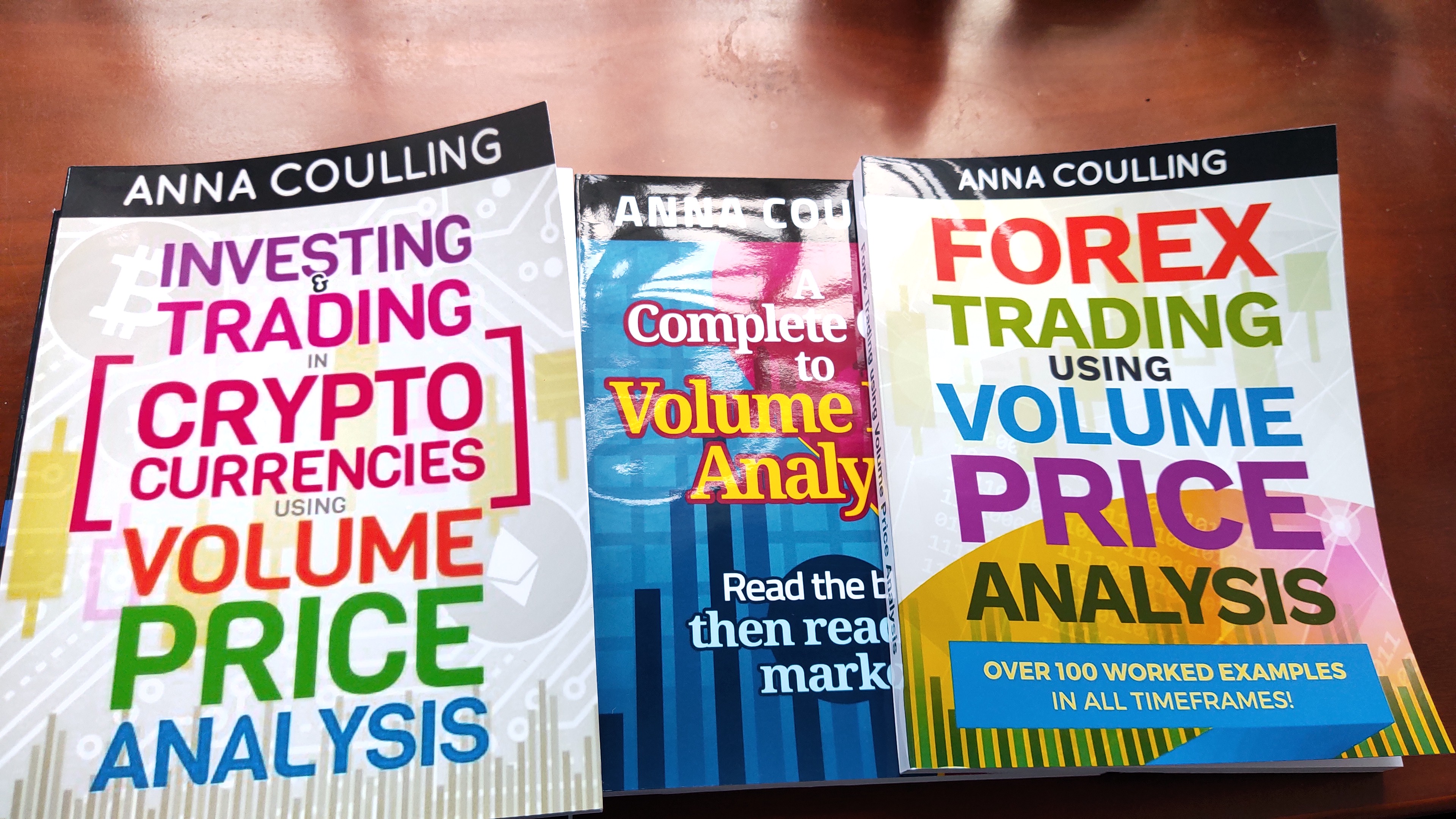 A four book box set with hundreds of worked examples, revealing the power of this awesome methodology for stocks, indices, commodities and digital currencies.Volume Price Analysis Across The Markets. A Complete Guide To Volume Price Analysis. Forex Trading Using Volume Price Analysis. Stock Trading And Investing Using Volume Price Analysis. Investing And Trading In Cryptocurrencies Using Volume Price Analysis.
This is the place to start with your foundation in volume price analysis. The book explains all you need to know from first principles, and how to apply this powerful methodology to any market in all timeframes. As traders, investors, and speculators, all we are trying to do is to forecast where the market is heading next. Is there any better way than to use the only two leading indicators we have at our disposal, namely volume and price?
The second book in the collection takes these principles and using over 100 worked examples, walks you through, step by step with clear annotated charts and supported with a full explanation of the price action and associated volume. Here you will see accumulation, distribution, selling climaxes, buying climaxes, stopping volume, topping volume and tests all at work.


The third book applies volume price analysis to stocks, indices, and commodities. Again the same principles apply and this book also takes a unique 'before and after' approach, to see what happened next on a variety of stocks.


And yes, this approach can also be applied to digital currencies, so if you want to trade cryptocurrencies with confidence, this is the book for you, which completes the four-book set for traders and investors in all markets.
---