Forex Trading Using Volume Price Analysis
Forex Trading Using Volume Price Analysis. Nằm trong bộ sách 4 cuốn Volume Price Analysis Across the Markets của Anna Coulling.

Mã sản phẩm: FOR120109
Tình trạng: 2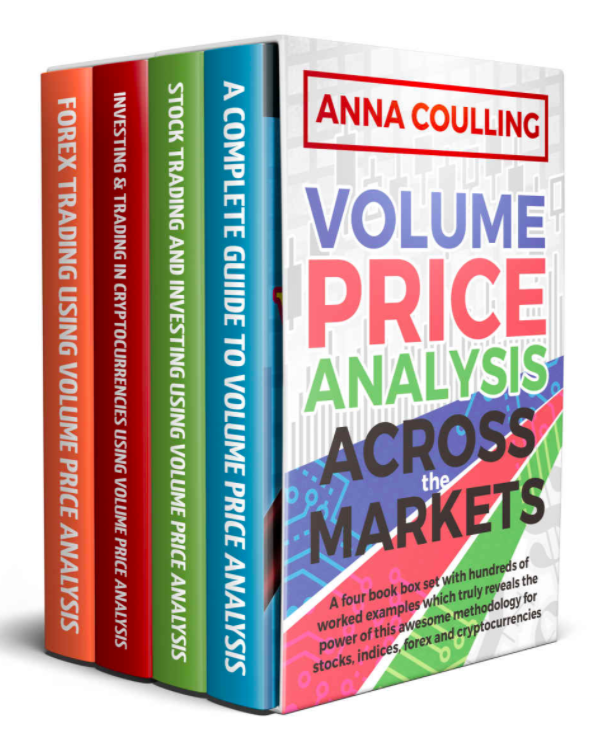 "The forex market is perhaps the most complex of all the four principle capital markets. So it is little wonder so many traders struggle to achieve longer term consistency, and profitability in this most challenging of markets.

And indeed some of these very traders, ignore volume as they mistakenly believe it has no validity, given the fact the forex market operates with no central exchange. But in the world of forex, volume is tick activity, and activity is volume.

In this book I aim to demonstrate that volume price analysis is a valid and powerful solution, and one which will help you become consistently profitable in the forex market. The application of volume price analysis can be traced back to the iconic traders of the past century. Trading greats such as Charles Dow, Jesse Livermore, Richard Wyckoff and Richard Ney. All used volume and price to build their fortunes.

Today, we have brought this methodology up to date and based on the codified laws of Richard Wyckoff. Here you will find over 100 worked examples in all timeframes, clearly annotated and with detailed descriptions, to illustrate how the power of volume price analysis can help you in your forex trading."
Anna Coulling. Volume Price Analysis Across The Markets: A four book box set with hundreds of worked examples, revealing the power of this awesome methodology for stocks, indices, commodities and digital currencies.
---